Launched on September 1, COCO RYLLY Changsha Wanda Plaza opened its doors on Sept. 1, bringing fresh, rich and fashionable products and attitudes to fashion. Continuing to lead the fashion trend , you'll enjoy the 2014 Fall Romance Slavic tour!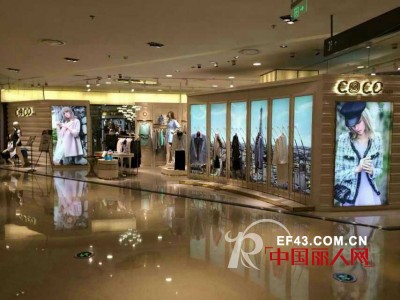 COCO RYLLY "is a fashion metropolis brand owned by Coco International Garments Co., Ltd. in Korea. It is a comprehensive international company integrating design, R & D, production and marketing. Main fashion, sophisticated, simple product style, style and concise lines and perfect, and distinctive texture.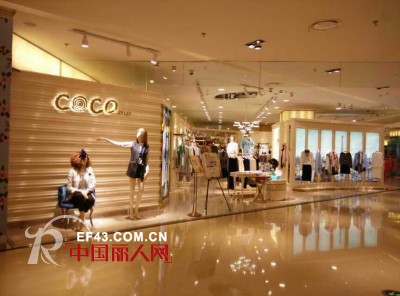 COCO RYLLY focus on personality with, into the connotation of contemporary art and temperament, as well as the contemporary European environmental protection concept of natural style, highlighting the modern fashion city women elegant, confident charm! Free interpretation of the new fashion trend!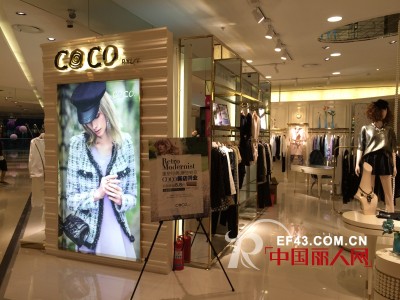 COCO RYLLY combined with more than 10 years of product development experience, continue to accept the professional advice of the professional product design consultants team to create a strong competitive advantage of goods. To enhance the market share of the brand in the Greater China region in an all-round way, to occupy the high-end mid-to-high end shopping malls and shopping malls in the Greater China region, to enhance the brand's ideal brand in the minds of consumers and spread the brand culture and fashion with theory at high speed, The brand has become the leader in the fashion women's market!
Polyester Fabric has high strength and elastic recovery. Therefore, it`s firm and durable, wrinkle-free iron.
Polyester fabric is easy to dry after washing, and the wet strength almost does not decrease.
Polyester is the best heat-resistant fabric of synthetic fiber, it has thermoplastic.
Polyester fabric has better light-resistance than natural fiber fabric.
Polyester fabric has good resistance to various chemicals. ACID, Alkali on its damage are not big, and it is not afraid of mold or moth.
Cotton fiber has a good moisture absorption, skin can feel soft and comfortable.
Cotton products are relatively good heat resistance, in daily use can be more casual washing printing and dyeing.
Cotton fiber resistance to ALKALI, easy to wash, disinfection, but also conducive to the cotton textile dyeing, printing and various processes to produce more new clothing styles.
Cotton fiber in flowers is natural fiber, contact with the skin will not have any irritation, but also do not have any negative effect, so we wear cotton products for a long time is also good for the body.
Tc Fabric,Cvc Fabric,Tc Twill Fabric,Cvc Cotton Fabric

Shaoxing Haitang Textile Co., Ltd. , https://www.haitangfabric.com
April 14, 2021