Spring breeze, peach Lee Fong Fei, February spring with boundless vitality and hope, Zhuo Tau brand new fall fashion 2012 conference and product orders, in the February 24-March 2 in the country five Station (Guangdong, Hubei, Sichuan, Hunan, Henan) held at the same time. Whether it is style design, or color matching, all are to reveal the classic elegance of Zhuo Tau posture, but also to present guests close to enjoy the elegance of the elegant charm.

The order will be held, including the Guangdong branch of 2011 summary and commendation ceremony, new release show and on-site orders. Zhuo Duoqi 2012 autumn new theme of "Magic Castle", by Zhuo Tuci elite designer team effort to create three series of more than 400 models of women 's fashion, retro fashion, fashionable, showing us his cutting skills Art, a variety of clever cut and stitching, so that this season's clothing looks stylish and textured.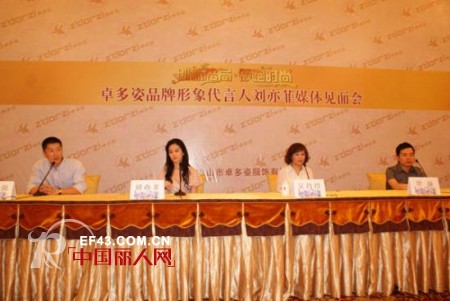 Create a great team - casting brilliant

On the afternoon of February 24, Zhuoduozi Guangdong Branch's 2011 Annual Summary and Commendation Meeting was held in the conference room of the Company with the theme of "Sharing 2011 Looking Forward and Building a Superior Team. Ms. Zhuoxiao Ling, general manager of Zhuo Tiaozi Company, and Mr. Zheng, the chief marketing officer, Mr. Chen and Guangdong branch of Guangdong Branch made wonderful speeches. They summed up the work of Guangdong Branch in 2011 and summarized the work of Guangdong Branch in 2012 Made important instructions. The meeting stressed that Zhuo Tzu Pose 2012 must strengthen team building and enhance the core competitiveness of the team! Meeting Zhuo Guangdong branch staff performed a wonderful team style show, only a combat excellence team can cast more brilliant Achievements! The conference finally commended the Guangdong franchisees who performed well in 2011 and affirmed their contribution and role model for Zhuoduozi in their respective work. Looking forward to 2012, we hope to redouble our efforts and look forward to more outstanding team, Better results!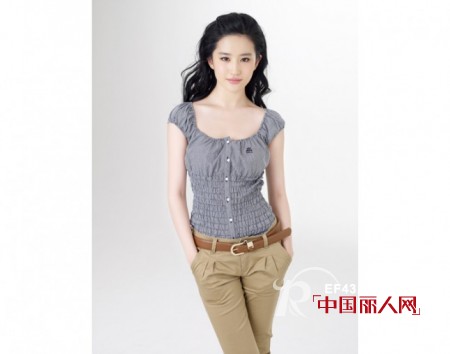 Fall Fashion Encounter - Magic Castle

February 24 at eight o'clock, Zhuo Tzu 2012 autumn fashion new conference kicked off, live stage design full use of autumn fashion elements, into the magical style shows the season's product theme "Magic Castle", the United States round Beautiful show, lovely cute playful avant-garde and dynamic interpretation of the Z'DORZI brand new interpretation of the fall of the head. Z'DORZI fall new fashion personality, sweetness and luxury prepared here a most beautiful fashion symphony ... ...

In the fall of 2012 series theme "Magic Castle", designers unlimited imagination in the ultimate use of the fashion, in the mysterious magic castle, the girls are sometimes the princess, sometimes the wizard, sometimes retro, sometimes modern, Different characters evolved into people like a magic castle. Autumn is divided into three major new series, five bands, thirteen small themes. "Princess Love", "Glamor Little Witch", "Mysterious Manor", "Fantasy Tour", "Modern Party" and "Sweet Princess Fashion", "Garden Elves", "Garden Play" "" Romantic journey "," pretty city "as well as the" Palace of Love "," blurred countryside "," modern upstart "of the fashion luxury series, this season's clothing selection of high texture fabrics, color tone with the theme of change , Fashion mashup style, high street style and retro sweet wind, full of exotic Korean beads and velvet, jacquard lace interspersed among them, the perfect presents a elegant and elegant temperament, a mysterious and fantastic magic castle, so that the scene Guest seems to be in a fashion and full of magic means women's fashion PARTY.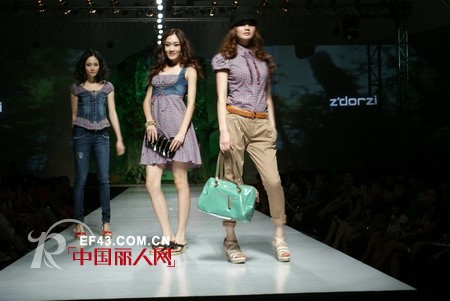 Model catwalk

Scientific guidance orders - another success

February 25 - March 2, Zhuo Tzu brand autumn 2012 product orders will be held at the five stations at the same time. Ordering will include new training sessions, static catwalks, free orders, training sessions for new products, and more autumn 2012 Autumn Training. In order to increase the agent's understanding of new products, the trainer adopted the best matching style KT display, color planning order form and PPT presentation to explain the interactive live atmosphere and positive interaction. During the exchange with the designers, the audiences felt Zhuo Tzuzi's autumn 2012 new high-end design style, high-quality fabrics and personalized high street with the beautiful, the first time to consumers the latest trend! Innovative new training Will help the agents, franchisees and reasonable ordering, but also to enable them to better provide better services to end-consumers made the best guidance! Scientific ordering guidance, so that this order performance than expected, compared to Over the same period create success!

The Zhuo Tzu brand Fall 2012 new fashion conference and ordering, with a new design show Zhuo Tzu posture for the perfect fashion dedication and focus! Let people feel Zhuo Tzu's fashion charm, agents Zhuo Variety 2012 autumn products full of confidence. Believe that in all Zhuoduozi people's efforts, in 2012, Zhuoduozi will be able to create excellent team, casting brilliant!

Jersey Baby Blanket,Cotton Jersey Baby Blanket,Jersey Knitted Baby Blanket,Single Jersey Baby Blanket

Hebei Spring-Tex I/E Co.,Ltd , http://www.spring-mattresscover.com
May 07, 2019