Yesterday, the largest extreme sports store in Nike Greater China officially settled in Beijing.

The largest extreme sports shop panorama
The largest extreme sports monopoly settled in Beijing Xidan

On January 29th, Beijing Nike opened its first extreme sports store. The store is located on the fifth floor of Xidan Joy City, adjacent to Beijing City skateboarding enthusiasts community. With an operating area of ​​110 square meters, Nike is the largest extreme sports store in Nike Greater China. The sale covers the latest and most comprehensive products from Nike's extreme sports from apparel to footwear.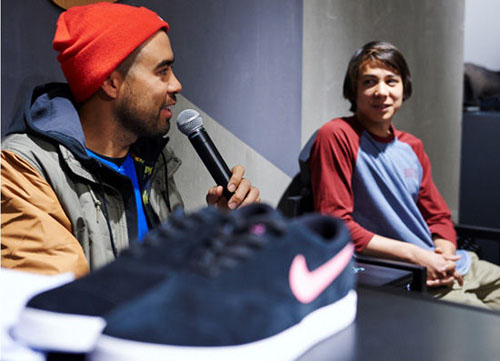 Eric Coston and Sean Mott attend the opening event

"Skateboarding has developed rapidly in China. There are many skateboarding young people active in Beijing's Xidan area," said Zhu Guangxian, general manager of Nike's Greater China sportswear category. "We are here to stay close to these skateboard enthusiasts. Nike is favored by many top skaters; and in this store, we will continue to provide Chinese skateboarders with the latest products and the most attentive service. "

Eric Koston and Sean Malto team up with members of the Nike Chinese skateboarding team. Che Lin, Xie Wenkai, Hu Tianyou, DANIEL JASON LEUNG, Liu Xiaoyu and Hu Jinchen, China's leading skateboarders Attended the event.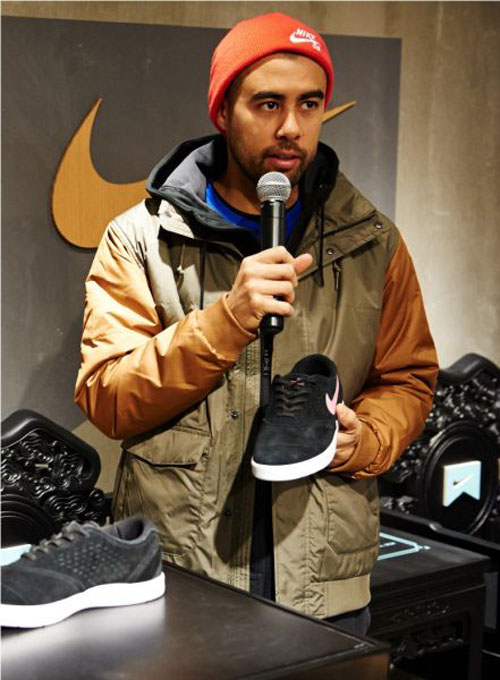 Star skater Eric Coston introduces his skateboard shoes

The skaters responded to questions from skateboard enthusiasts. At the same time, Eric Coston brought his much-anticipated second-generation Nike signature skateboards to the Chinese market - Nike Eric Koston 2. Lunarlon cushioning technology. This brand new product with enhanced permeability and abrasion resistance will be officially launched in early April.

The shop layout is a fusion of personality, art and culture, creating a space that truly appeals to skateboarders. There are skateboard tables in the shop, and skateboarding tools are available for enthusiasts. The large skateboard Demo photos and skateboard videos show a strong skateboarding style.
Street style shop doodle

The street-filled graffiti wall was created by Beijing famous graffiti artist Li Qiuqiu. His works are inspired by the portraits of many Nike signators, such as Eric Coston, Paul L. Driggs, Omar Salazar, and Che Lin. The ingenious integration of many Beijing-style elements, such as the brick walls of the hutongs and the old manhole covers, has added a rich flavor to the Nike extreme sports shop. In addition, the store will regularly invite well-known domestic and foreign skaters to interact with consumers and teach skateboarding tricks.

Stores are open from 10am to 10pm, Monday to Sunday.


Casual Shirts For Men,Men's Casual Shirts,Men's Printed Shirts,Men's Long Sleeve Shirt

zhejiang tianjin import and export co.,ltd. , https://www.tianjintextile.com
March 21, 2020